Welcome to the Soo Line Historical and Technical Society's Website!
UNFORTUNATELY, DUE TO THE COVID-19 CRISIS THE 2020 MANITOWOC CONVENTION HAS BEEN POSTPONED UNTIL 2021
Issue 42-1 (Winter 2020) of the SOO magazine is ready to go to the printer. However, also due to the COVID-19 crisis, it is indefinitely delayed.
The Archives are closed. Orders may be delayed.
Please remain safe and we look forward to reopening.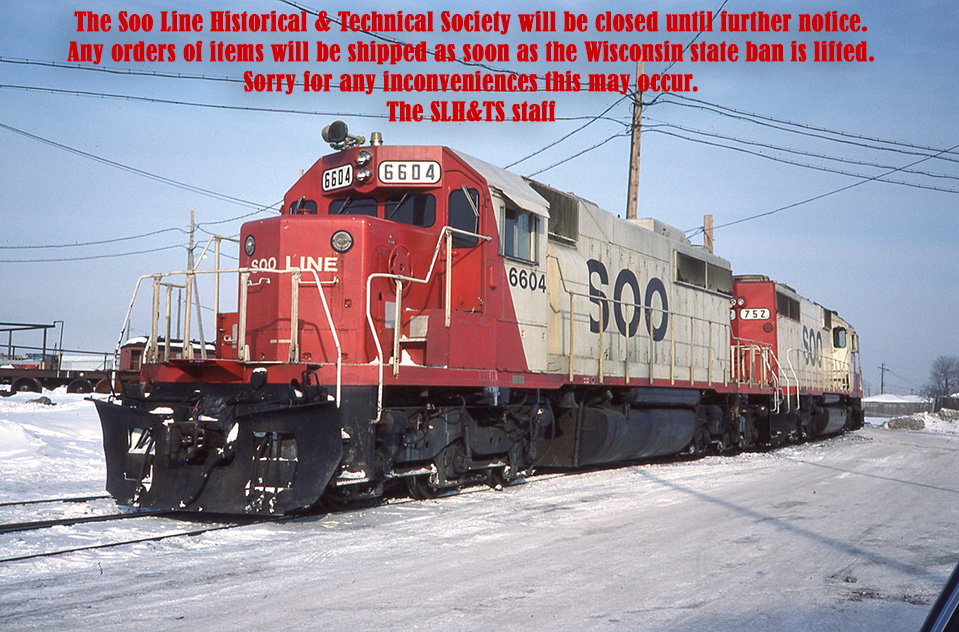 copyright Soo Line Historical and Technical Society